Finances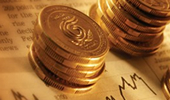 The Forum relies on membership fees
and grants to finance its expenditures. The aim of the Forum is to be
financially self-sustaining
. Grants when accepted are subject to a clear lack of conflict of interest between the donor and the objectives of the Forum.
ANNUAL SUBSCRIPTION / MEMBERSHIP FEE
FORUM OF INDIAN REGULATORS (FOIR)
REGULATORY COMMISSIONS / AUTHORITIES ESTABLISHED BY LAW
ACADEMIC / RESEARCH INSTITUTIONS
NORTH-EASTERN STATES
OTHERS
Rs.2,00,000/-
Rs.4,00,000/-
Rs.2,00,000/-
2. The details of the Bank Account of the "FOIR" into which the Annual Subscription / Membership fees are payable may be remitted through RTGS/NEFT are as under:-
NAME OF BENEFICIARY
FORUM OF INDIAN REGULATORS
NAME OF BANK & ADDRESS
CORPORATION BANK
NO.25,
LIC JEEVAN PARAKASH BLDG.,
K.G. MARG
NEW DELHI - 110001
TYPE OF ACCOUNT
SAVING
ACCOUNT NO.
209900301140007
IFSC CODE
CORP0002099
3. All concerned are requested to remit the fees to the "FOIR" in the above mentioned account number.